The Magician(Windows Download)
A downloadable game for Windows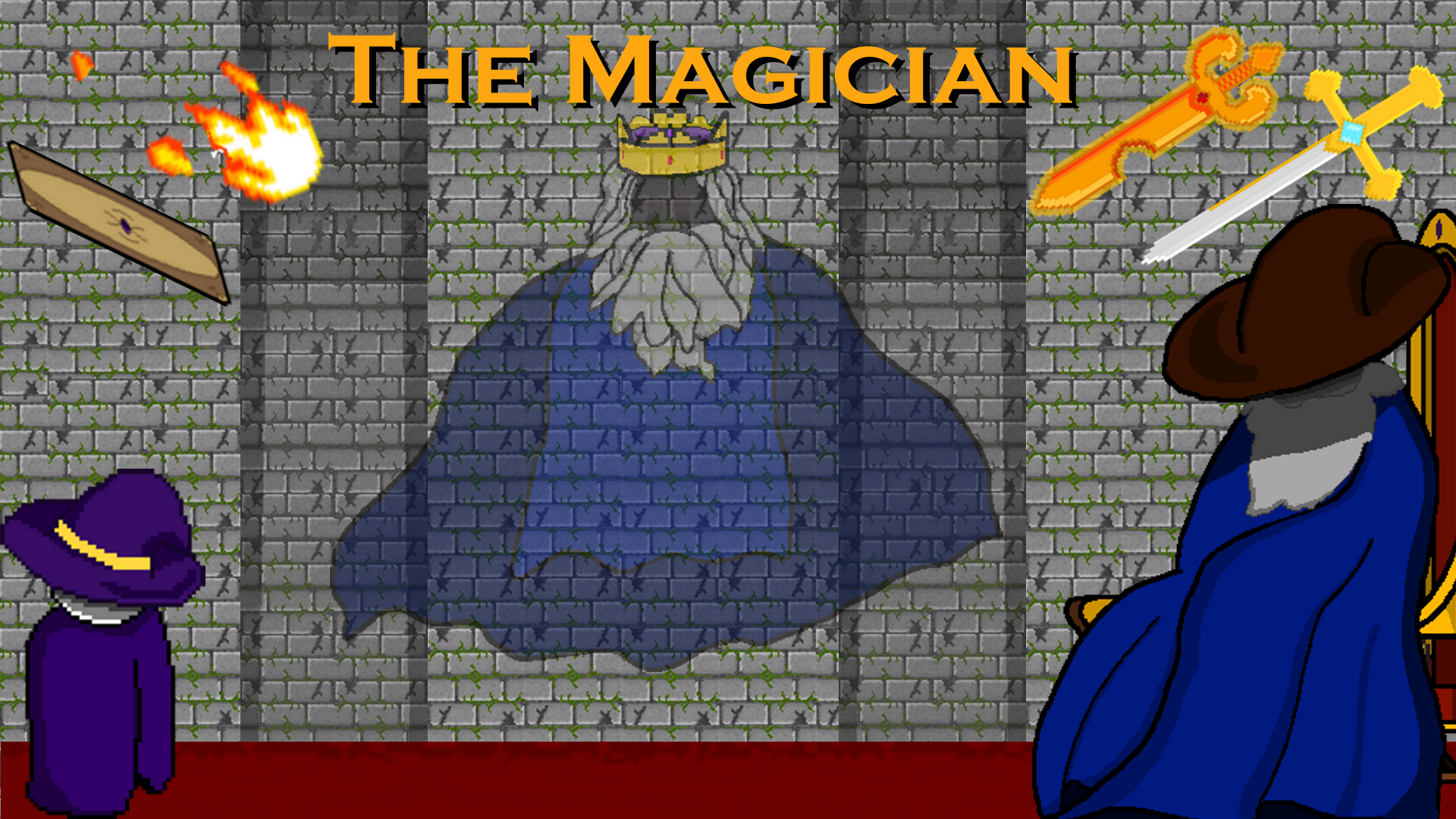 The Magician is a 2D platformer adventure game where the player must track down the evil sorcerer, Morvain, to his fortress while battling his minions with special abilities from tarot cards.
Designers: Peyton Sandridge, Rocco Wu, and Jake Brake.
Programmers: Rocco Wu, Peyton Sandridge, and Stephen Fink.
Visual Artists: Nico Bellomo and Jake Brake.
Sound Designers: Rocco Wu, Nico Bellomo, and Jake Brake.
Player Controls
W- Jump
A - Move Left
D- Move Right
Spacebar - Shoot Fireballs
Left Shift - Teleport Dash in direction the player is facing
ESC - Pause Menu
Install instructions
1. Press the Download button.
2. Open the file directory.
3. Click on the file "The Magician"
4. For best performance, play the game at 1920x1080 resolution.
5. Press play!